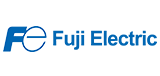 Fuji PHF Paperless Recorder
(3 input points, with Alarm Output/DI Input)
€1,810.00 Excl. VAT
RECORDERS – SERIES PHF
Product Attachment : PDF
Available on backorder
Description
This is a paperless recorder that displays measured data
on the LCD in real time and stores data in CompactFlash.
The type of input such as thermocouple, resistance bulb,
D.C. voltage (current), etc. can be arbitrarily set to 6
channels at the maximum.The data stored in CompactFlash can
be regenerated on the screen, and the use of supplied support
software allows the data to be regenerated on a PC screen.
Features
Long-term data storage via user supplied Compact Flash memory card (2 GB Max)
Saved-data playback on display
Ethernet communications standard
Data viewer & parameter loader PC software
3-point recording: 12 types of TCs, 5 types of RTDs and voltage/current input are available
Screen saver
Optional items for Paper Recorders
PHL-USB-CABLE USB PC loader communication cable (PHL V2) (for models PHF,PHL,PHU)
PHL-USB-CF PC card adaptor for compact flash memory card (for models PHF,PHL,PHU)
PHL-CF4096 4GB Compact Flash Memory Card (for models PHF,PHL,PHU)
PHZP0701 Termination Resistor for Communication (for models PHL,PHU)
PHZP0801 Male D-sublight type 25pin Connector (for model PHL)
Brand
Fuji Electric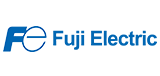 Additional Information
| | |
| --- | --- |
| Weight | 1.50 kg |
| Dimensions | 16.5 × 19 × 15 cm |
| Fuji Electric | |
| Type | |
| Specification | |
| Special Function | |
| Power Supply | |
| Maker | |
| Price € | |
| Number of Alarms | |