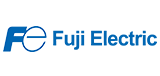 Fuji PHL Paperless Recorder
(9 Input Points, 5 DI+ 18 DO)
€3,412.00 Excl. VAT
RECORDERS – SERIES PHL
Product Attachment : PDF
Available on backorder
Description
The Fuji Electric PHL paperless recorder features a wide variety of display modes
to allow users to view data as trends (horizontally or vertically), bar graphs, analog meters,
digital/numeric output, totalized output, event summaries, and more. Switch between modes
quickly and easily with the 8-key front panel. The adjustable-time screen-saver function extends
the life of the display and reduces power consumption.
Features
Long Term Data Storage: Up to 1.5 years in Compact Flash
Saved Data playback: Saved data in Memory card can be easily called out and played back on display
Math and totalization: These functions are available as standard.
Communications Option: RS485 (MODBUS RTU protocol) or Ethernet
Screen saver: Period of non-operation exceeds the setting value of parameter, recorder turns off the backlight of LCD.
PC support softwares (Data Viewer/Parameter Loader): CD-ROM and loader cable included with recorder
9-point and 18-point recording: 12 types of thermocouples, 5 types of RTDs and voltage/current input are available
Optional items for Paper Recorders
PHL-USB-CABLE USB PC loader communication cable (PHL V2) (for models PHF,PHL,PHU)
PHL-USB-CF PC card adaptor for compact flash memory card (for models PHF,PHL,PHU)
PHL-CF4096 4GB Compact Flash Memory Card (for models PHF,PHL,PHU)
PHZP0701 Termination Resistor for Communication (for models PHL,PHU)
PHZP0801 Male D-sublight type 25pin Connector (for model PHL)
Brand
Fuji Electric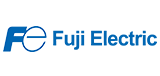 Additional Information
| | |
| --- | --- |
| Weight | 1.50 kg |
| Dimensions | 16.5 × 19 × 15 cm |
| Fuji Electric | |
| Type | |
| Specification | |
| Power Supply | |
| Maker | |
| Price € | |
| Number of Alarms | |